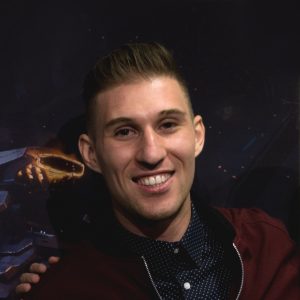 Hi there!
I make art to entertain an audience, to see it amazed and stunned by visuals. There is nothing out there that makes me happier than seeing detailed characters or environments from other worlds. Those moments are the reason for me to be an artist. I want to carry on those feelings to others. The medium doesn't matter, as long as I can create art that conveys the ideas of something so amazing that you forget everything around you and just for a few seconds you are part of another world.
I'm employed full-time as a Scene Assembler at Blur Studio in Los Angeles.
Please feel free to drop me an e-mail.
Resume
Send a Message