This building was done for Environment Creation for Games with Nate Stephens. He taught us so much about asset creation and modular environments for games. Initially I started of with a concept from Titus Lunter and ended up with a palace out of Venice.
We started out by blocking in the whole piece and thinking about which pieces can be repeated.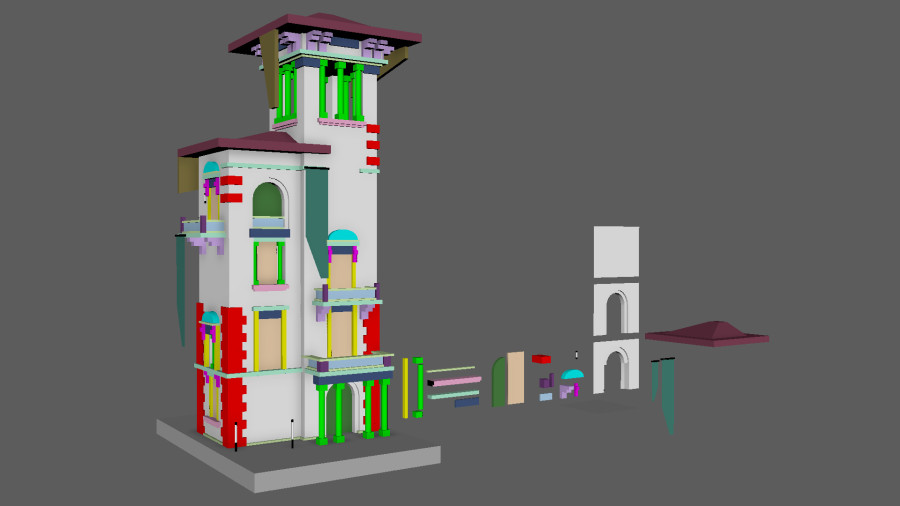 ZBrush time!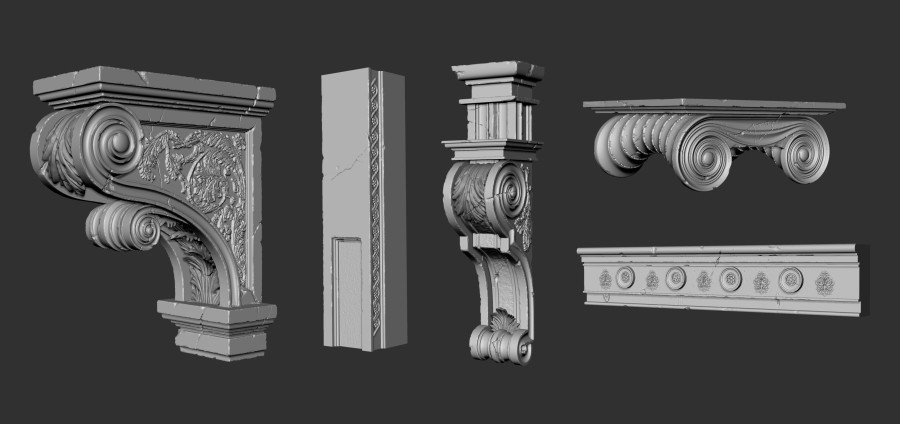 After texturing it in Substance Painter I brought the environment into Marmoset Toolbag 2 and took some screenshots.